Technika STBHDV2010
Specifications

Brand Technika

Colour Black

Digital Audio Output Yes - Coaxial

Remote Control Yes

RF Loop Through Yes

Scart Sockets 2

Electronic Progamme Guide Yes

Tuners 1x Digital

Features of Product DTG6.1 compliant DVB-T2 HD Digital Terrestrial TV Receiver. H.264 MPEG-2/MPEG-4 SD, HD Video output (720p, 1080i, 1080p). Easy to use menus and 7 day EPG. Multi-Language Support. Parental Control Features. Supports Pan-Scan and Letterbox display modes on screen tv guide is available,electronic programme guide in 7 days. This item does not come with a HDMI cable which you will need to watch channels in high definition.

Product Depth 18.93cm

Product Height 3.7cm

Product Width 25cm

HDMI Upscaling Yes

No of HDMI Connections 1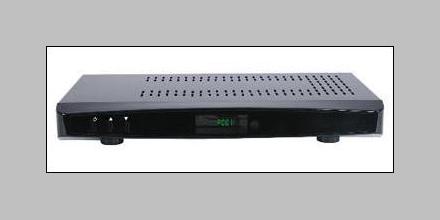 Mi ne možemo garantovati da su informacije na ovoj stranici 100% tačne.
Svi zaštitni znaci i logotipi su vlasništvo njihovih registrovanih vlasnika.

srbija , serbia , digitalni prijemnici , uređaji , dvb-t2 , prijemnici , risiveri , stb , dvb-t2 risiveri , dvb-t2 prijemnici , Ostali , Technika STBHDV2010
Na ovoj stranici možete naći detaljne specifikacije i fotografije DVB-T2 prijemnika (risivera) ... Technika STBHDV2010

чћшђж